Introducing the hard-working AALAM team:
Walter Lanier
President/CEO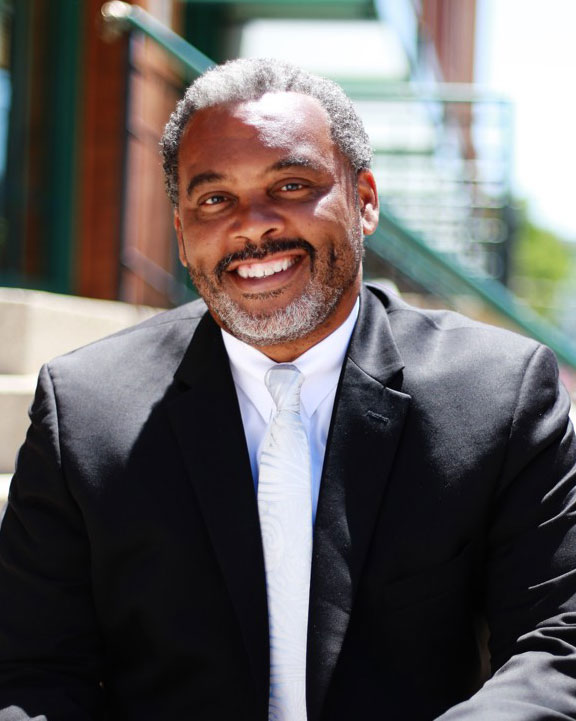 Walter Lanier is a husband, father, lawyer, pastor, teacher, educator, and social entrepreneur with a deep commitment to being a liberating force in Milwaukee, Wisconsin.  In February 2022, Lanier became the President and CEO of the African American Leadership Alliance Milwaukee (AALAM).  AALAM's vision, through Black leadership, is to help Milwaukee to become a global destination for African American's to live, work and play.
In addition to AALAM, Lanier is in his eleventh year as the the Senior Pastor of Progressive Baptist Church of Milwaukee, which has a 30-year track record of innovation and service to community Milwaukee including work in violence prevention, voting rights, public health, mental health and wellness and HIV/AIDS prevention.
Prior to becoming President and CEO, he served for 13 years at Milwaukee Area Technical College, where he was the founding lead on a variety of programs including the college's Students Resource Center and Food Pantry, its Counseling and Psychological Services department, and its Men of Color Initiative.
A 1995 graduate of the University of Michigan law school, Lanier maintained a business law practice for over a decade prior to joining MATC. In 2005, he founded the Great Lakes Urban Empowerment Center (GLUE) which focuses on building a network and proposing solutions for urban cities in the Great Lakes area. Lanier has lectured in the University of Wisconsin-Milwaukee Department of Africology in the areas of race and constitutional law. In 2012, Lanier founded MIRACLE, Mental Illness—Raising Awareness with Church and Community Leaders Everywhere. MIRACLE works with faith based and community leaders, mental health organizations, and advocates to raise awareness and decrease stigma around mental illness.
 He currently serves on a variety of community boards including the Milwaukee Community Justice Council, Milwaukee Inner City Congregations Allied for Hope, Marquette University's Center for Urban Research, Teaching and Outreach, the Milwaukee County Mental Health Board and Housing Ministries of the American Baptist Churches of Wisconsin. Lastly, he is the Chairman of the Board for Milwaukee Health Services, Inc. a federally qualified health center serving patients in Milwaukee's inner city.
Jeanette Mitchell, Ed.D
Founder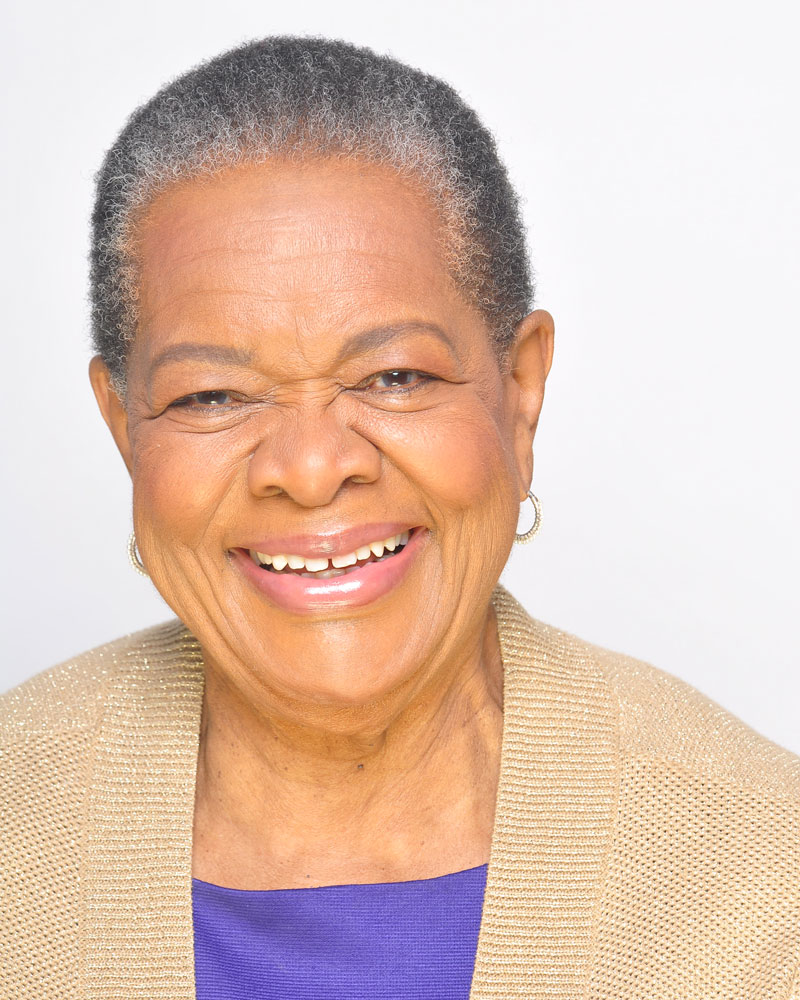 Jeanette Mitchell, Ed.D. is currently the interim President/CEO of the African American Leadership Alliance Milwaukee (AALAM), and is Chief Creative Officer for her consulting business, Leadership By Dr. Jeanette (LBDJ). LBDJ works in creative partnerships to direct, design and manage leadership development programs throughout the Greater Milwaukee community. The partnerships formerly included the Latino Non-profit Leadership Program (LNLP) and the Neighborhood Leadership Institute (NLI). Currently, Dr. Mitchell's LBDJ portfolio includes the African American Leadership Program (AALP).
Dr. Mitchell has extensive cross-sector experience in business, education, non-profit and politics. As a successful leader, her skills span management and diversity issues, as well as executive training and development. She spent more than 30 years in the corporate sector, holding senior management roles at Ameritech/SBC/AT&T. During this period, Jeanette also served as an elected representative on the City of Milwaukee School Board for eight years including three terms as president. Her service spanned three superintendents and she was re-elected twice to the position.
Mitchell holds a BA in Business Management from Alverno College, an MBA from University of Wisconsin-Milwaukee and a Doctorate in Leadership for the Advancement of Learning and Service from Cardinal Stritch University. Her dissertation, Fighting Inequalities in Education for African Americans: A Comparative Analysis of Two Leaders' Stories, examines the leadership impact of Dr. Howard Fuller and Dr. Booker T. Washington.
Steven Forbes
Operations Coordinator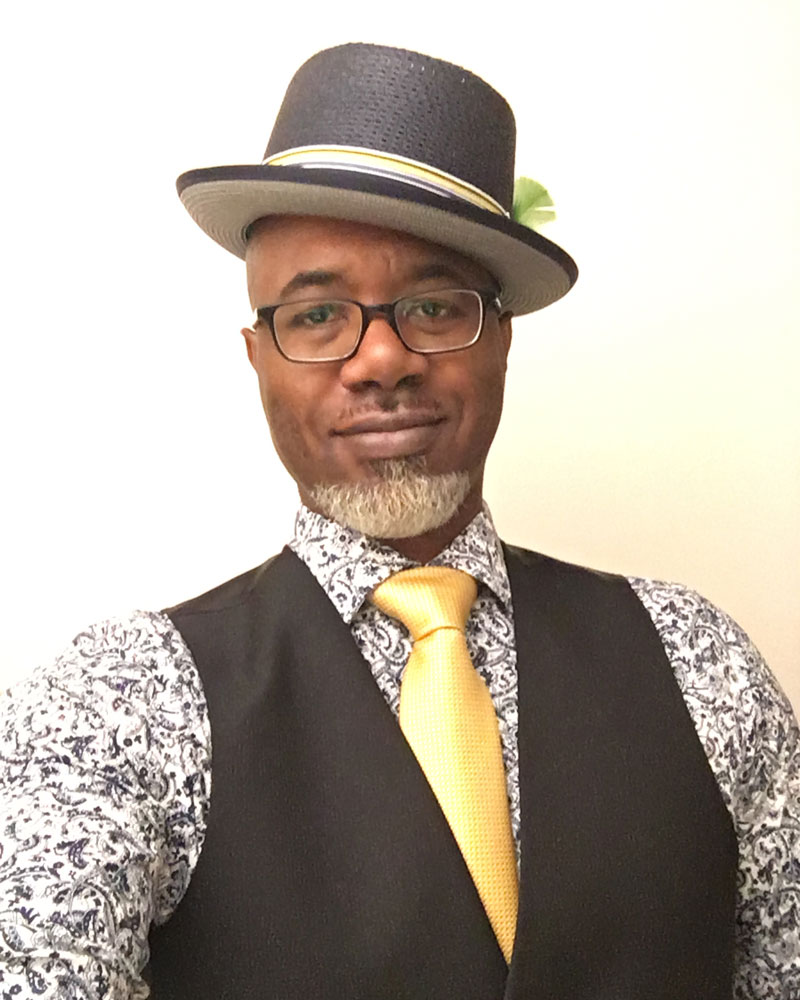 Born and raised on Long Island, NY, Steven has lived a life of service to the greater good: he protected the country by serving two tours in the Marines, he helped people through trying times when he worked for GEICO Insurance, and he helped save lives as a 911 Emergency Dispatcher. In his spare time, Steven is a comic book writer and editor, and is studying the guitar.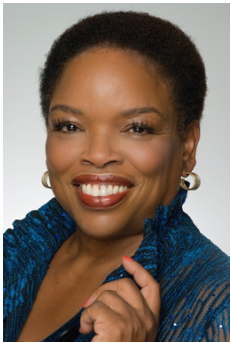 Sandye is a personal transformation architect, executive coach, and culture change consultant. Known for her intuitive and insightful brand of wisdom, Sandye's unique approach integrates leadership mindfulness, spiritual intelligence and personal transformation. A 40-year veteran in the field of coaching, Sandye is one of approximately 2,000 master coaches credentialed worldwide by the International Coach Federation.
Founder and CEO of Wide Awake, Inc. since 2000, Sandye has a passion for guiding leaders through their transformational journeys to help them achieve greater success and personal fulfillment. In her seasoned career as a transformational coach, Sandye has coached thousands of corporate, non-profit and entrepreneurial leaders nationally in numerous industries including banking, education, healthcare, insurance, manufacturing, retail, and transportation. With a deep commitment to the success of women and African American leaders, Sandye's work empowers people to take bold actions with greater confidence in order to create thriving personal and professional lives.
Email: sandye@sandyebrown.com. Phone: (360) 798-3457. Website: www.SandyeBrown.com. Facebook: www.facebook.com/SandyeBrownTheWisdomCatalyst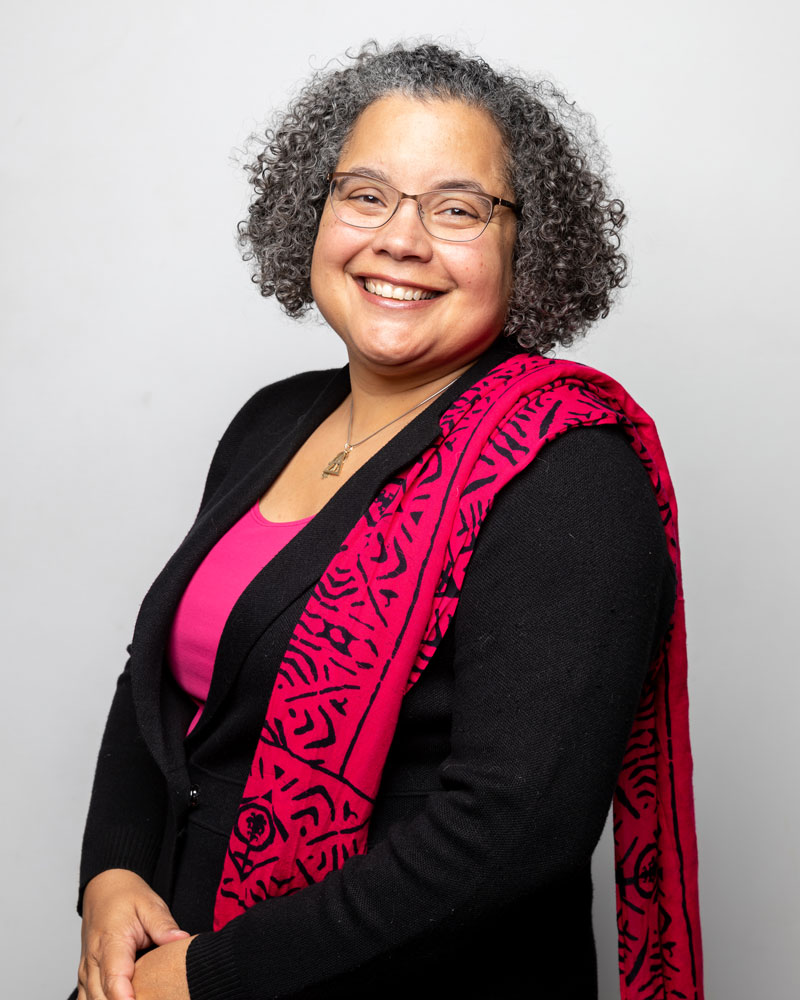 Margaret Arney is a community leader who has worked for more than 30 years in the non-profit sector as a program developer, fundraiser and program director. Margaret consults for the African American Leadership Alliance Milwaukee (AALAM) and coordinates the African American Leadership Program (AALP). She has taught with the Concordia Department of Social Work about issues in aging. Margaret earned a BA from Harvard University, Masters of Social Service Administration from the University of Chicago and holds a Certificate in Applied Gerontology from UW-Milwaukee. Deeply engaged in civic life in Wauwatosa, WI her passions include community service, leadership development, racial equity and helping the elderly. She lives with her husband, Mike and is the mother of a college-age daughter.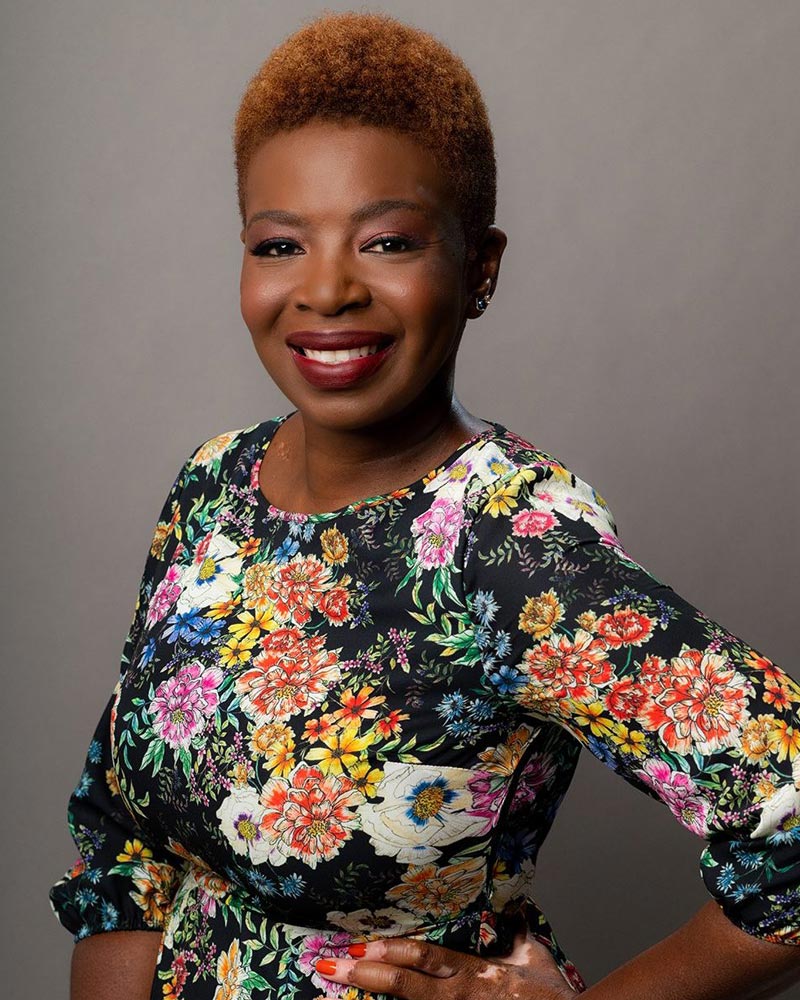 Genyne Edwards is a skilled leader who has leveraged her passion for people and solving problems to work across diverse business sectors for more than 20 years. Known for her unique blend of strategic and creative thinking, Edwards brings valuable insights and experience as a hands-on practitioner and facilitator in the areas of organizational and leadership development, communications, and diversity, equity and inclusion.
Prior to co-founding P3 Development Group, Edwards served in leadership roles in corporate, nonprofit and government sectors, including serving as the first African American Deputy Secretary of Wisconsin's Department of Tourism. She has been instrumental in developing impactful programs such as the Mosaic Partnerships Program, the African American Leadership Program and the City of Milwaukee's Business Capacity Building Program.
Edwards is a sought-after thought leader and the recipient of many awards, including the United Way's Driver of Diversity Award, the 2021 Milwaukee Business Journal's Diversity in Business Award and Woman of Influence in Innovation. Edwards has also been recognized for her significant contributions by the Marquette University Alumni Association.
Edwards earned a Bachelor of Science in Organizational Leadership and Supervision from Purdue University and received her Juris Doctorate from Marquette University Law School. Edwards is certified in contract compliance and commercial real estate development.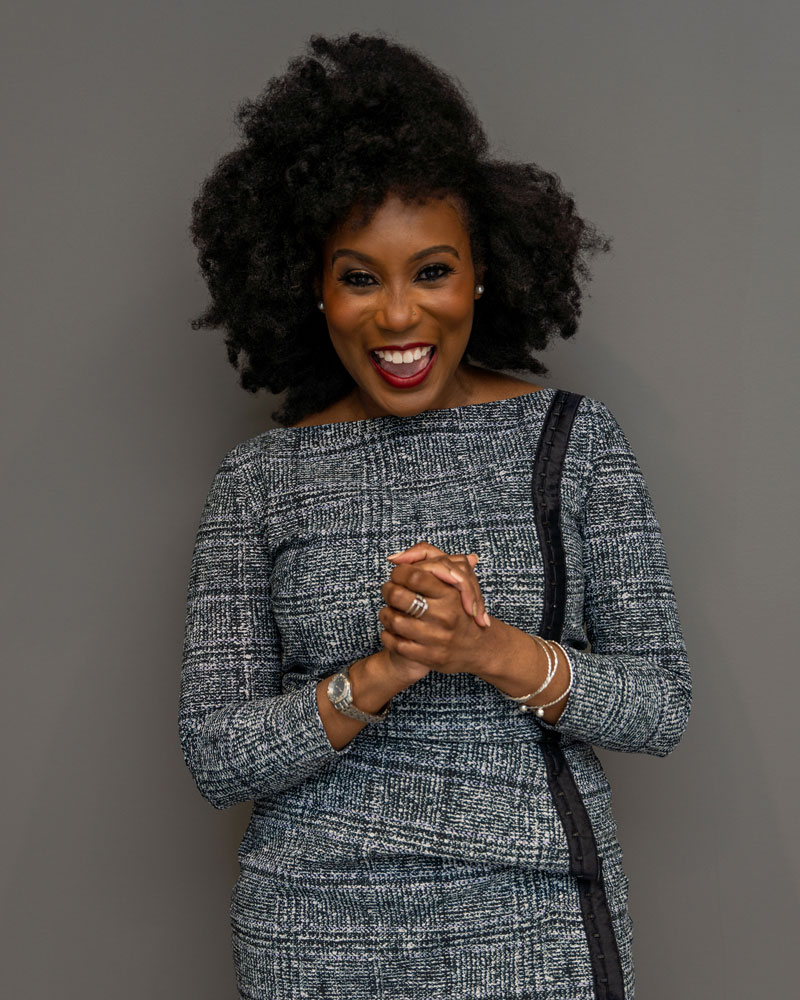 Dorothy Enriquez is a third culture kid by way of Belize, Italy, Japan and the US. She leverages her global lens to ignite the work that she does to transform the landscape of leadership. Dorothy has found her written works on confidence, competence and closing the leadership gap in Forbes, Training Industry Magazine, The BOSS Network.
Nominated into the Forbes Coaches Council 2019-2020 and the Wisconsin Marketplace Rising Star Award winner in 2021, Dorothy is known for her effective communication skills, 'edutaining' leadership courseware and interactive programs.
A 15-year veteran of Corporate America, wielding multiple certifications (Diversity, Equity & Inclusion, Emergenetics, Situational Leadership & Breakthrough Performance) and a master's degree in Human Communication, she strives to make Leadership Development accessible, relatable, and transformative.
Dorothy partners with small businesses, nonprofits, and corporations to ensure leaders become more optimized to lead from every seat they sit in. When Dorothy isn't working, she can be found momming with her three-year-old daughter, gal pal bonding, reading and collecting passport stamps.